IT Support Boston, Massachusetts
Reliable IT Support Keeping Boston Businesses Running
At Boston Networks, we deeply understand the IT challenges growing companies face on a day-to-day basis. From dealing with sudden network outages to implementing new hardware and software, it can be extremely difficult for businesses to handle all their technology support needs in-house. That's why our Managed IT Service and comprehensive tech support are tailored specifically to help your Boston business thrive and overcome any IT issue. As your responsive support company, we become your partner for business technology and infrastructure.
Comprehensive Technology Support Services
Our experienced team resolves IT problems quickly and efficiently whether remotely through our help desk or on-site support at your Boston offices. We proudly handle just about any technology need including: installing and supporting networks, firewalls, wireless systems, servers, computers, phones, wiring infrastructure, and much more to keep your critical business systems running smoothly day in and day out. You can count on us to provide truly comprehensive managed IT services and support. Reach out to our Helpdesk Support whenever you're facing a problem.
Responsive Boston-Based Support Team
Our talented Boston-based support technicians are ready to respond rapidly whenever an issue arises. Their extensive hands-on experience across a wide array of technologies allows them to troubleshoot and resolve even complex problems quickly and efficiently with minimal disruption to your business. Our convenient local presence as a Boston managed service provider means we can be at your site within hours if an on-site support visit is needed. Our team is known for their technical expertise along with patience, friendliness and dedication to finding the optimal solution.
Up-to-Date Technology Recommendations
We keep your IT infrastructure competitive in the rapidly evolving business landscape by proactively recommending and implementing modern technology solutions specifically suited for your changing operational needs. Our team stays on top of the latest tech advancements and understand how to apply them to help your organization grow. We can advise you on upgrades, new systems and processes tailored for where you want your Boston business to be in the future.
Proactive Management and Maintenance
Beyond basic IT support and troubleshooting, our fully managed IT services take a proactive approach to optimizing the performance and reliability of your technology infrastructure and systems. We provide ongoing remote monitoring, routine scheduled maintenance, preventative upgrades and enhanced security protocols to avoid issues before they cause disruption. With deep experience across industries, we can customize processes to fit how you use IT to achieve key business objectives and gain a competitive advantage. The result is greater productivity and less downtime.
Seamless Office Growth and Transitions
Whether you're opening a new office location, expanding your workforce, or simply relocating – we make major technology transitions smooth and headache-free. Our consultative approach and planning expertise ensures you make smart IT decisions to enable your company's growth. We handle crucial details like optimizing internet bandwidth, deploying new devices, setting up voice/video conferencing, migrating data, testing networks, and end user training. We become your IT partner for change.
Improved Security and Compliance
We secure your network perimeter with technologies like firewalls, endpoint protection, and gateway antivirus/anti-spam to protect against external cyber threats like malware or unauthorized access. For internal protection, we implement backup solutions, access controls, encryption technologies and staff security training. We also stay up to date on legal and industry regulations to help you meet important compliance requirements that are becoming more important for companies of all sizes. Staying secure, compliant and minimizing vulnerabilities is vital for any growing organization.
Local, Professional and Friendly Support
Our talented support technicians aim to provide knowledgeable, timely tech support with a personal touch. We take the time to understand your unique business needs and IT environment so we can recommend and deliver the right solutions and support strategy. Our team combines deep technical expertise across today's complex technology landscape with genuine customer service skills to keep your systems running optimally. Contact Boston Networks today to discover the difference highly capable, local managed IT support can make for your growing business! We are here as your responsive partner to help you leverage technology for continued success.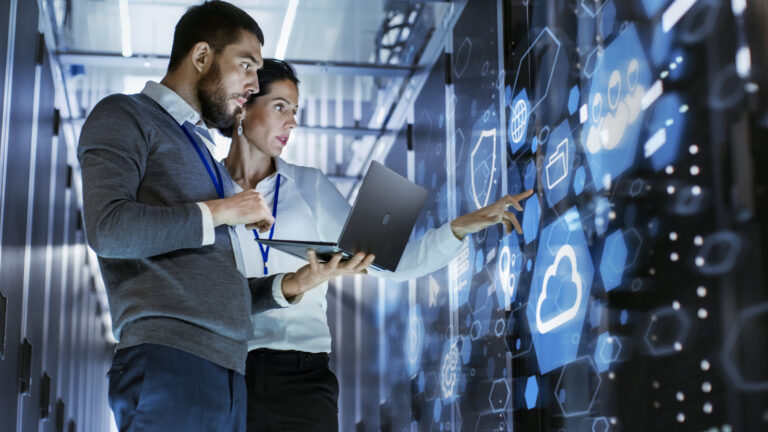 Partner with Local Experts.
We partner with the biggest names in tech to bring you the lowest prices and best support. Talk to us today about your Boston Massachusetts IT Support needs.